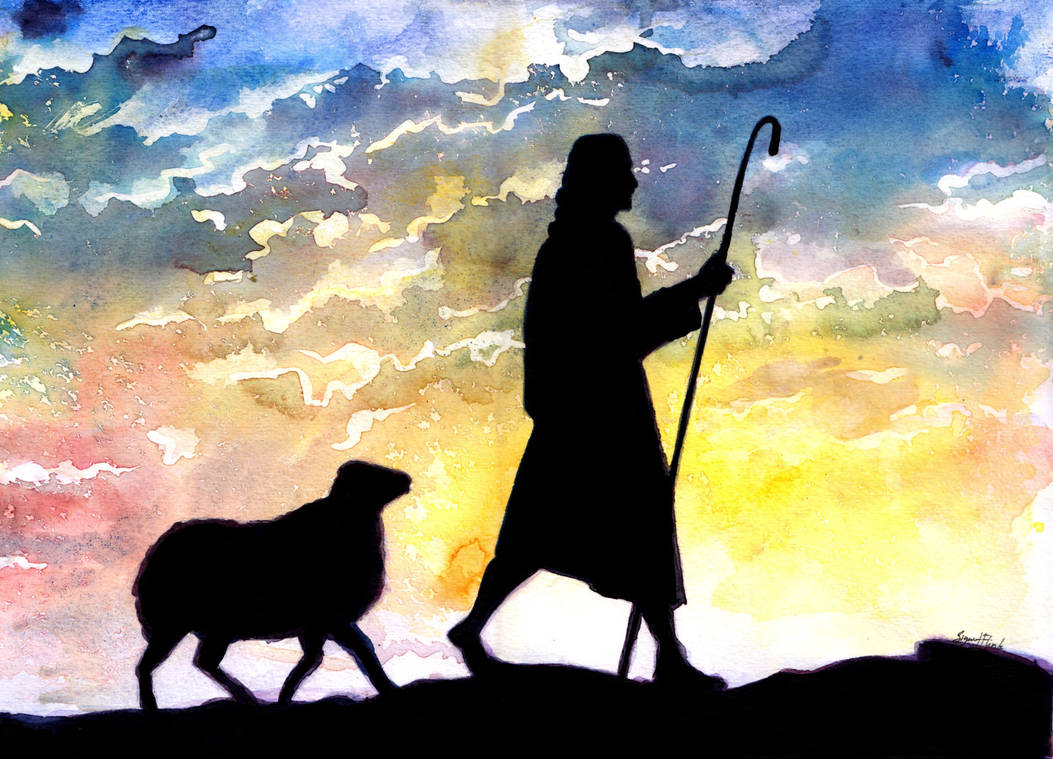 I am a little behind in my reading and writing. Out of chapters 7-9, if I could pick one section to write about it would be 8:34-38. I say this because I think many people will call this section extra-level Christianity or an unnecessary step if you aren't that serious. They says this is for the pastors and missionaries. Those same people might also say that it's perfectly okay to have Jesus as Savior but totally optional to have Jesus as Lord of their life.
If I could plead with you to think otherwise…please see this section as at the heart of the gospel. Your soul is at stake in how you understand this passage. Because Savior and Lord cannot be separated. Why do I say this? Because there is another common thought about texts like this. Some will say this is a second experience at which time they decide to make Jesus Lord. This is not a second experience! It is the only experience. With that said, let's take a look at this passage.
Jesus calls anyone to follow him. This is a rebuttal of everything Peter wanted in his idea of a messiah. Power. Comfort. Gain. Self-preservation. Honor. Jesus the Christ explains what it means to set one's mind on the things of God.
And calling the crowd to him with his disciples, he said to them, "If anyone [desires to follow behind me], let him deny himself and take up his cross and follow me. For whoever would save his life will lose it, but whoever loses his life for my sake and the gospel's will save it. For what does it profit a man to gain the whole world and forfeit his soul? For what can a man give in return for his soul? For whoever is ashamed of me and of my words in this adulterous and sinful generation, of him will the Son of Man also be ashamed when he comes in the glory of his Father with the holy angels."

Mark 8:34-38
All of the disciples are in danger of wanting what Peter tried to persuade Jesus to do. Thus, he calls them to himself. Jesus unpacks Peter's rebuke with the opposite of what EVERYONE IN THE WORLD really wants and is coming. But gain comes through death.
Verse 34 gives us what is demanded for a disciple of Christ. To follow behind Jesus means to deny yourself, take up your cross, and follow. These are three commands defining what it means to believe in Jesus…to walk with Jesus…and to have a saving relationship with him. Peter wanted a present (but temporary) messiah/king who would free Israel from Rome and reestablish Israel's kingdom with power, peace and comfort under the mighty hand of King Jesus. Jesus didn't come to free them from Rome, he came to free them from their sin. All peoples and nations could then come into his new eternal Kingdom through his death and resurrection by repentance and faith.
Four reasons for the commands to deny yourself, take up your cross and follow Jesus.
Because saving your life now…in this life will lead to losing it in the end. Satan would have you die protecting your pleasures and comforts. He would have you be enamored with self-preservation and fear of what the future holds. Better to deny yourself of these brief pleasures and comforts for pleasures and comforts forever with Jesus. Better to lose your life now for the sake of Jesus and the gospel and save it in the end.
Second reason. Here's another question for you. What if Jesus took over the world but never dealt with the sin problem? What if he gained the whole world as supreme leader with all earthly power and all earthly wealth and all honor and fame yet died without dealing with your sin? It says you will forfeit your soul. It matters that Jesus deals with the most important issue, which is our sin.
Third reason. Another question in light of the last question. What if you gained the whole world and all its wealth what could that man give in return for his soul? Only the blood of the cross of Christ can purchase a soul. The answer is nothing. That's why we need the Messiah who is the Suffering Servant who was rejected and killed but raised that we might have hope.
Now the fourth. Denying self. Taking up your cross. And following Jesus is taking on the identity of Jesus and the shame that comes along with it in this world. And not just the person of Jesus but also his words…all of them. To be ashamed of Jesus and the gospel will result in Jesus being ashamed of you at the judgment when he come in the glory of his Father. Be shamed for Christ now and you will be with him forever in glory.
A confession that this Jesus is our Savior and Lord, bids us to come and follow the Suffering Servant. It bids us to come in behind the Suffering One BY denying ourselves and taking up his cross and continually following him. It bids us to lose our lives now for the sake of Jesus and the gospel's and we will save it.
Repentance is the breaking of allegiances with everything in your life. You deny it all. Break fellowship with it all. It is dying to self by dying to your dreams and aspirations and living your life behind the Good Shepherd leading you to green pastures of eternal life. You forfeit your life to join Jesus in the glory of his Kingdom forever!
That's not loss but gain! Is this the Jesus you are confessing and following? Are you following behind him? Did you sing with full knowledge and joy that line in A Mighty Fortress, "Let goods and kindred go, this mortal life also, the body they may kill, God's truth abideth still"?