Tag Archives:
Opposition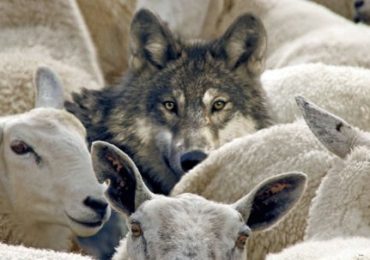 Here is the link to download the manuscript if you are interested:
Order of Worship—John 15.18 – 16.4a
Prelude
Announcements and Welcome
Call to Worship
(Ps. 150:1-6) Praise the LORD! Praise God in his sanctuary; praise him in his mighty heavens! 2 Praise him for his mighty deeds; praise him according to his excellent greatness! 3 Praise him with trumpet sound; praise him with lute and harp! 4 Praise him with tambourine and dance; praise him with strings and pipe! 5 Praise him with sounding cymbals; praise him with loud clashing cymbals! 6 Let everything that has breath praise the LORD! Praise the LORD!
Hymn No. 22 "We Will Glorify"
Pastoral Prayer
O, Father, the storms and winds have blown this week and they are still raging! May our feet remain firmly planted on the Rock and not sand. We need you! The pain of loss…the pain of not knowing what's next…the pain of things being different…the pain waiting for bad news…O Lord please hold us fast. Be near us! Comfort our hearts. Help us bear one another's burdens. May we weep with those who weep.
But we do not grieve as those without hope! (1 Cor. 15:55-58) 55 "O death, where is your victory? O death, where is your sting?" 56 The sting of death is sin, and the power of sin is the law. 57 But thanks be to God, who gives us the victory through our Lord Jesus Christ. 58 Therefore, my beloved brothers, be steadfast, immovable, always abounding in the work of the Lord, knowing that in the Lord your labor is not in vain.
Hymn No. 56 "Immortal, Invisible, God Only Wise"
(2 Tim. 3:10-17) 10 You, however, have followed my teaching, my conduct, my aim in life, my faith, my patience, my love, my steadfastness, 11 my persecutions and sufferings that happened to me at Antioch, at Iconium, and at Lystra– which persecutions I endured; yet from them all the Lord rescued me. 12 Indeed, all who desire to live a godly life in Christ Jesus will be persecuted, 13 while evil people and impostors will go on from bad to worse, deceiving and being deceived. 14 But as for you, continue in what you have learned and have firmly believed, knowing from whom you learned it 15 and how from childhood you have been acquainted with the sacred writings, which are able to make you wise for salvation through faith in Christ Jesus. 16 All Scripture is breathed out by God and profitable for teaching, for reproof, for correction, and for training in righteousness, 17 that the man of God may be complete, equipped for every good work.
Hymn No. 344 "Ancient Words"
Sermon John 15:8 – 16:4a
Hymn No. 663 "O Church Arise"
Benediction
(Jas. 1:2-4) 2 Count it all joy, my brothers, when you meet trials of various kinds, 3 for you know that the testing of your faith produces steadfastness. 4 And let steadfastness have its full effect, that you may be perfect and complete, lacking in nothing.
(2 Cor. 13:14) 14 The grace of the Lord Jesus Christ and the love of God and the fellowship of the Holy Spirit be with you all.
---